Discover Big Box Containers in Woodstock, ON
Your Source for Large Storage Containers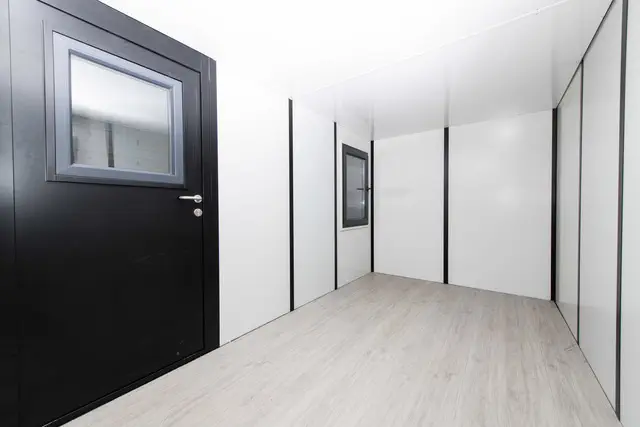 Welcome to Storage-Tech, your trusted source for Big Box Containers in Woodstock, Ontario. We offer diverse large storage containers to cater to your unique requirements. Whether you need spacious storage solutions or specialty containers, we're here to meet your needs.
Big Box Container Overview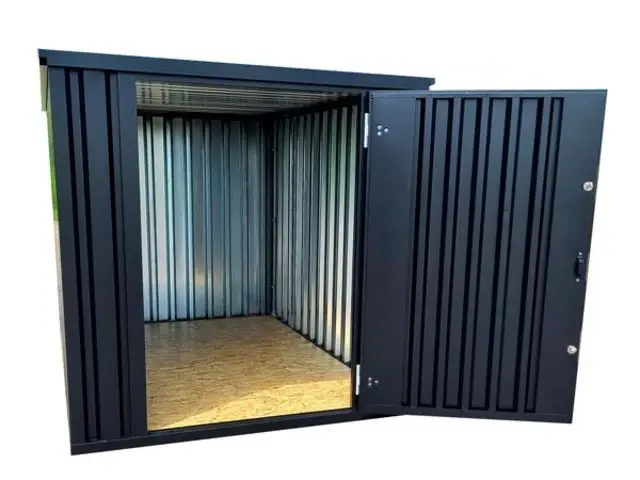 Big Box Containers, often referred to as large storage containers, are robust steel containers designed for various storage and transportation needs. They are renowned for their durability and adaptability across different industries. At Storage-Tech, we offer a wide range of sizes, including 7ft, 10ft, 13ft, 16ft, 20ft, and 40ft containers, ensuring you find the perfect fit for your requirements.
These containers are versatile and find common use in multiple applications. From on-site construction storage to moving and temporary housing solutions, Big Box Containers is a reliable choice. Their secure and weather-resistant design makes them ideal for protecting valuable items, equipment, and goods. Whether you're a business owner or an individual seeking spacious storage, our Big Box Containers are here to meet your needs.
Big Box Containers are available in various sizes to accommodate a wide range of needs. Our container sizes include:
7ft: 7′ x 7′ x 7′

10ft:

7′ x 7′ x 10′

13ft:

7′ x 7′ x 13′

16ft:

7′ x 7′ x 16′

20ft:

7′ x 7′ x 20′

40ft:

8.5′ x 8′ x 40′

These dimensions may vary slightly depending on the specific model. To provide clarity, our 40ft containers are typically the largest available. They are ideal for storing oversized items or large quantities of goods. On the other hand, our 7-foot containers are compact and versatile, making them suitable for tight spaces or smaller storage requirements.
For those wondering about 'How big are U Box containers?' and 'What is the largest container box?', our 40ft containers offer the most spacious storage solution. For precise measurements and visuals, please refer to the diagrams below.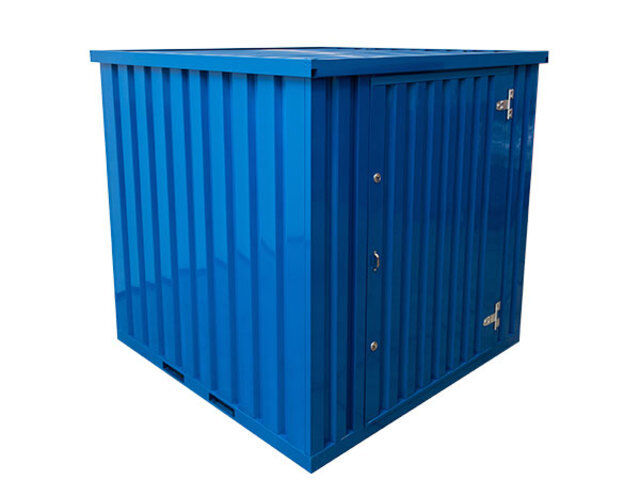 The cost of Big Box Containers can vary depending on several factors. These factors include the container's size, condition (new or used), and market demand in your area.
Used 40-foot containers: Prices typically start as low as $1,750, but they can go as high as $3,500, especially in markets where the supply is limited.
One-trip 40-foot containers: These containers are like new and are priced between $4,500 to $7,900, depending on availability.
As the pricing of Big Box Containers can fluctuate, we recommend contacting our team for the most up-to-date and accurate pricing information. Whether you're looking for budget-friendly options or premium solutions, we're here to assist you in finding the right container at the best value.
At Storage-Tech, we offer a diverse range of container types to cater to various needs, from standard to specialized solutions. Our selection includes:

Whether you're inquiring about 'What those big containers are called?' or wondering about 'The biggest size containers,' our diverse container types cater to a wide range of storage and project needs. Explore our selection to find the perfect container for your specific requirements.
Our Big Box Container Distribution Centre:
At Storage-Tech, we proudly operate a local distribution center in Woodstock, Ontario, conveniently located at:
Address: 1099 Commerce Way, Unit 4, Woodstock, ON
Our distribution centre serves as a hub for all your Big Box Container needs in the Woodstock area. For your convenience, we've included an interactive map below to assist you with easy navigation to our centre.
We encourage our local customers to visit our distribution centre in person. Our friendly and knowledgeable team is here to assist you in selecting the right container, answering any questions you may have, and providing personalized service. Whether you're looking to explore our container offerings, discuss customization options, or simply see our containers firsthand, our Woodstock distribution center is open and ready to serve you. Visit us today and discover the ideal container solution for your needs.
Contact us today to explore our Big Box Container solutions or to get answers to any questions you may have. We're here to assist you every step of the way.
Email: info@storage-tech.ca
Our dedicated team is ready to offer personalized assistance, provide detailed information about our containers, discuss pricing, and address any inquiries you may have. Whether you prefer to reach out via email or give us a call, we're committed to helping you find the perfect Big Box Container to meet your specific requirements. Feel free to get in touch with us; we look forward to assisting you.
Interested in customizing your own Storage Container?
Talk to a representative today about how we can provide your storage solutions.