Shipping Containers 101: Explore, Buy, Save
The Future of Easy Storage and Moving Has Arrived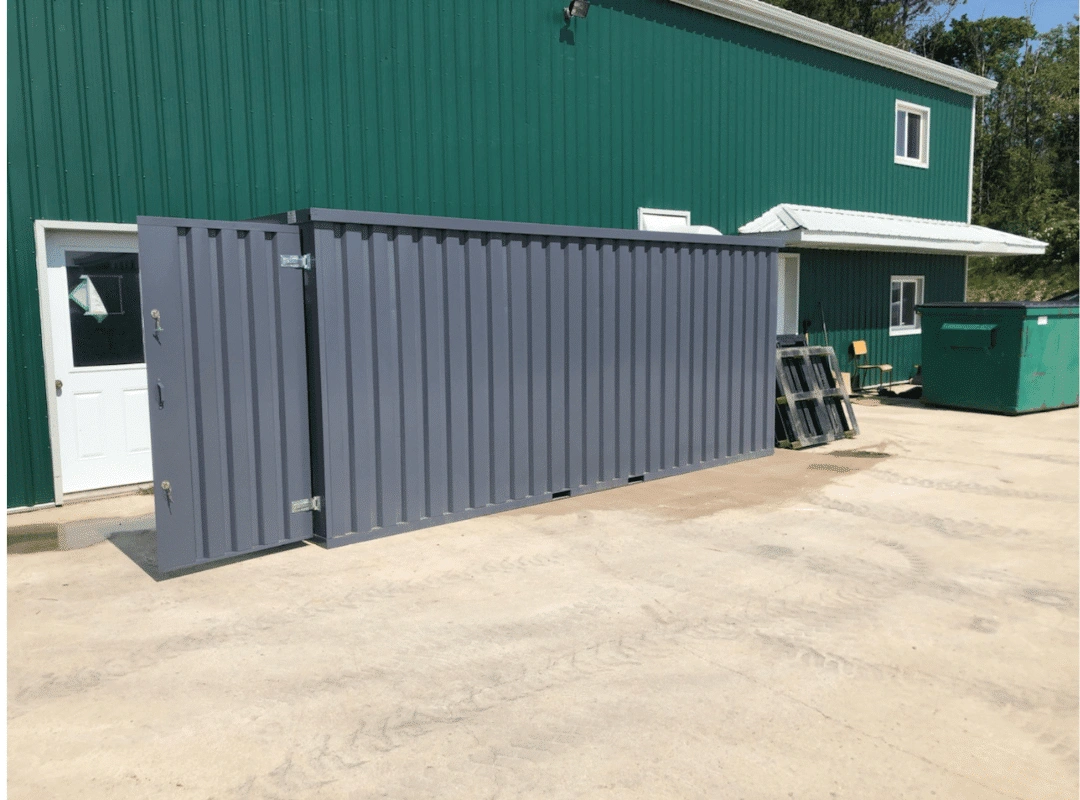 Welcome to Storage-Tech, your go-to destination for top-quality shipping containers in Canada. With a diverse selection to choose from, we're here to meet all your shipping container needs. Whether you're looking for durable storage solutions or exploring innovative container projects, we have you covered.
Our commitment to providing exceptional service and top-notch products has made us a trusted name in the industry. At Storage-Tech, we understand the importance of finding the perfect container to fit your requirements. From standard shipping containers to specialized options, we offer versatility and reliability you can count on.
Explore our range and discover the endless possibilities that shipping containers can offer.
Exploring the Versatility of Containers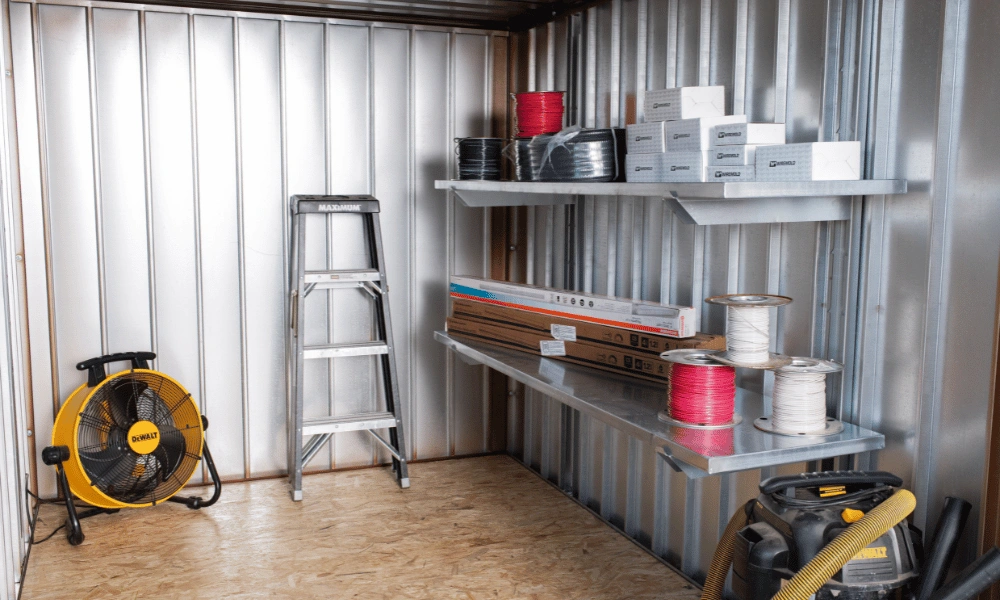 Shipping containers are robust, standardized metal boxes designed for transporting goods by land, sea, or air. Their exceptional durability and versatility have made them an essential part of global logistics. These containers are made from weather-resistant steel, providing a secure and reliable means of transporting cargo worldwide.
Their common uses span a wide range of industries, from shipping and logistics to construction and architecture. Besides their primary role in transporting goods, shipping containers have found innovative applications as storage units, mobile offices, and even the foundation for unique housing solutions. Their modular design and ability to withstand harsh conditions make them a practical choice for various purposes. In this section, we'll delve deeper into the dimensions, costs, and the process of acquiring these versatile containers.
Container Dimensions: What You Need to Know
When it comes to shipping containers, standardized sizes are the backbone of their universal utility. These containers are typically available in two primary sizes: 20 feet and 40 feet. The standard width for both sizes is approximately 8 feet, offering ample space for various cargo types.
In terms of length, the 20-foot container provides around 20 feet of storage space, while the 40-foot container offers a more extensive 40 feet. As for height, most shipping containers have a standard height of about 8.5 feet, providing enough vertical space for most items.
To help you visualize these dimensions more clearly, we've included detailed diagrams and images below. These visuals will give you a better understanding of the size and scale of shipping containers, helping you make informed decisions when choosing the right container for your needs.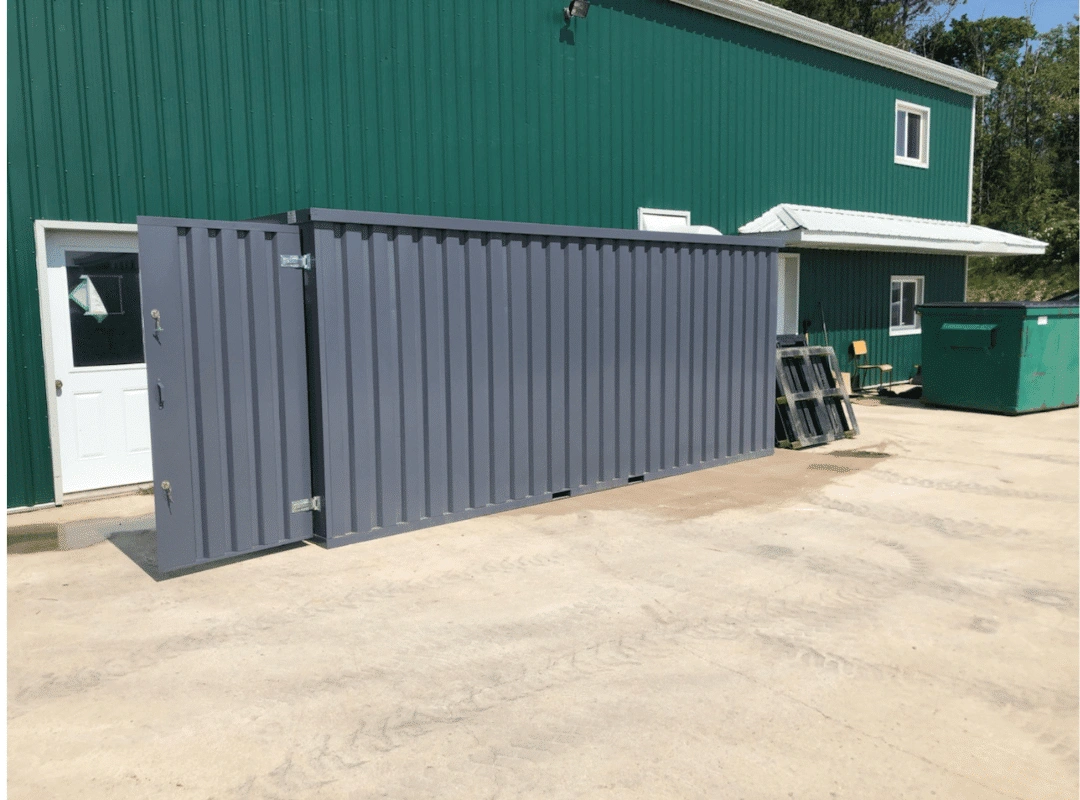 Understanding Shipping Container Pricing
When considering the cost of shipping containers, several factors come into play. The condition of the container, its size, age, and any custom modifications can all influence the final price. New containers, for instance, tend to be more expensive than used ones due to their pristine condition.As for a general price range, shipping containers typically start at around $2,500 to $5,000 or more, depending on the size and specifications.
For specific pricing and to explore our extensive selection of shipping containers, we invite you to reach out to us for a personalized quote. Our team is available to offer you comprehensive details on pricing, delivery, and customization options.At Storage-Tech, we are dedicated to helping you find the perfect container to meet your needs, so please don't hesitate to explore our offerings.
From Selection to Ownership: Buying a Container
Purchasing a shipping container from Storage-Tech is a straightforward and hassle-free process. We aim to make it as convenient as possible for our customers. Simply browse our extensive product range on our website, select the shipping container that meets your requirements, and request a quote. Our team will contact you to provide you with all the available options.
At Storage-Tech, we understand that affordability matters. That's why we offer payment options to make your container purchase more accessible. We also frequently run special promotions and discounts, allowing you to maximize your savings.We're committed to helping you acquire the right shipping container for your needs while ensuring a seamless buying experience. Explore our offerings today, and discover the ideal container to meet your storage, transportation, or creative project requirements.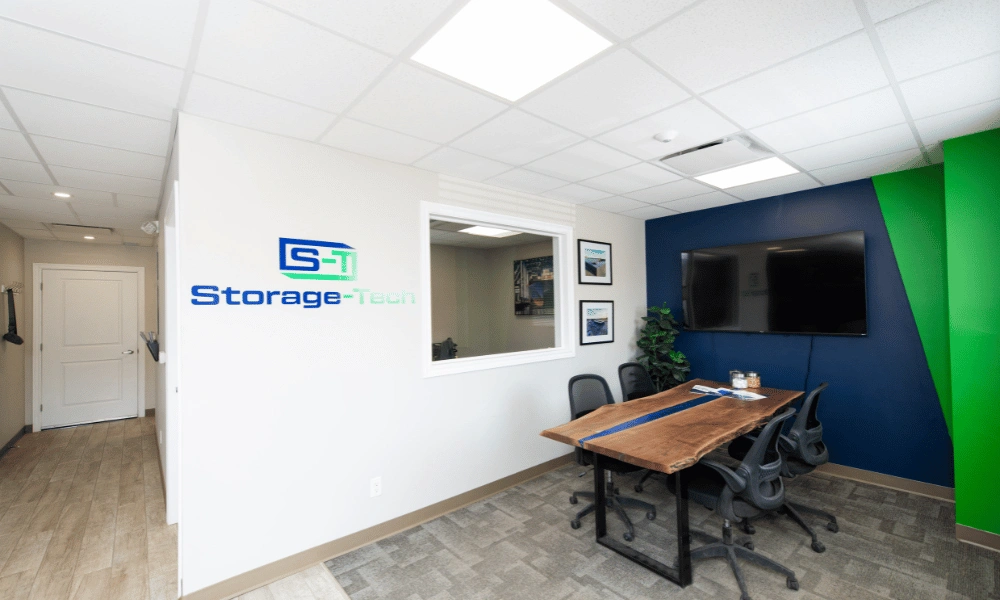 Container Dimensions: What You Need to Know
Shipping container homes, a rising trend in sustainable living, utilize shipping containers as building blocks to create unique and eco-friendly living spaces. These innovative structures offer versatility, affordability, and environmental benefits.
At Storage-Tech, we recognize the potential of shipping containers as building materials. That's why we offer containers suitable for home conversion. Whether you're considering a small cabin, a backyard studio, or a complete container home, our selection of containers provides a solid foundation for your architectural vision. Explore the possibilities of container living with Storage-Tech, where we provide the containers to turn your ideas into reality.
Find the Right Shipping Container for You
Ready to explore our extensive collection of shipping containers? Whether you're seeking storage solutions, innovative projects, or transport options, our diverse range has you covered. Discover the perfect container to meet your needs by browsing our products page now.
Email: info@storage-tech.ca
We're here to assist you and answer any questions you may have.Feel free to reach out to us for personalized assistance and expert guidance.
Interested in customizing your own Storage Container?
Talk to a representative today about how we can provide your storage solutions.